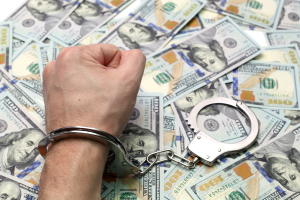 Getting arrested can be stressful, especially if you or your loved ones are involved. But it's beneficial to know that you are innocent until proven guilty. You are also entitled to a strong defense, and you will have an easier time preparing that defense if you do not have to sit in a jail cell until your trial. At the same time, you may have difficulty paying your bail or contacting your family to help you, and you might not have enough money to obtain your freedom.
That is where we come in and help you. At CBB Bail Bonds, we are proud to be one of the area's most trusted bail bond providers. We know how to navigate the processes in Pasadena jail and help you get out as quickly as possible. Learn more about our Pasadena bail bond services below, and call us to speak to our team.
Pasadena Bail Bonds Agents Can Get You Out of Jail Fast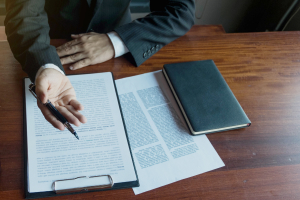 Nobody should have to spend a single minute longer in jail than they have to. It is why we have some of the fastest bail bondsmen in Pasadena, and we can help you post your bond to get out of jail as soon as possible.
You need to work with your defense attorney to put forth the strongest possible defense, but it can be challenging to meet with them if you get stuck in jail. Our Pasadena professional bail agents can work with you and your family, help you post your bail quickly, and get you out immediately. You can count on us from the start to the end of the bond process and grant you your desired freedom; the sooner, the better.
How Bail Works in Pasadena
So, how does posting bail in Pasadena work? There are a few essential steps to follow, and they include:
After being arrested, the police will take you to the local jail. During this time, you should not try to explain anything, and you should follow all of the instructions of the police officer. The police officer does not have anything personal against you, they're simply doing their job, and you should not do anything that might worsen your situation.
Once you reach the local jail, the court staff will process and record your arrest. It means that you will have your mugshot taken and your fingerprints saved.
After the processing, you will stay in a holding area, where you must wait before facing a judge. Generally, this will happen within 12 hours of your arrest, but it might take longer if you get arrested on a holiday or weekend.
The facts of your case will be read before a judge. The judge will decide on the amount to set for your bond.
After your bond has been set, we can help you pay your bail for your release.
We want the entire process to happen as quickly as possible, so we encourage you to contact us immediately for a speedier disposition of your case.
Pasadena Bail Bonds Facts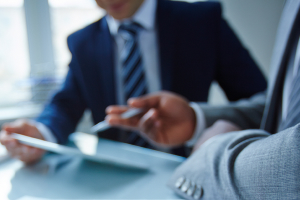 There are a few facts you need to keep in mind when it comes to Pasadena bail bonds. They include:
You do not always have to pay something to get out of jail. If the judge lets you out on your recognizance, they also release you without needing to pay for bail, grounded on certain conditions.
The judge will consider several factors when deciding the amount of your bail. They will include the nature of the charges against you, your past criminal record, and your tendency to be a flight risk.
Once the judge has set your bail, you don't necessarily have to pay 100% of the bond's value. However, you must pay the full amount if you do not attend court.
If you work with a bail bond agent, he can help you pay your bail much faster. It means you should be released sooner.
If you aim to get out of jail as quickly as possible, contact us for help and answers. We can discuss your plans and options for your release.
Types of Bail Bonds
There are several types of bail bonds you need to know about. Learning about them lets you determine which option is best for your needs. Some of the most popular options include:
Cash Bail Bonds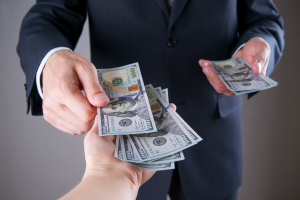 A cash bail bond is the most common. With a cash bond, you will pay in cash to cover the cost of your bail, and we will process it for you. But that does not necessarily mean you must hand us actual cash upfront, as we take multiple payment options. You also do not have to pay the entirety of the bail bond to get released. If you have questions about your payment options and want to learn more about our financing plan, contact us and speak to our representative today.
Federal Bail Bonds
Although we have numerous local courts in Pasadena, we also have federal courts. You must pay a federal bail bond if you have been arrested and charged with a federal crime. The process is similar, but contact us to learn more about the specifics if you have been accused of a federal crime.
Transfer Bail Bonds
You may be a resident of Pasadena but are in the custody of another precinct. You can still post bail but may need a transfer bail bond. It means we will pay your bail from Pasadena to help you get released from the jail where you are currently detained. If you want to learn more about our transfer bail bond services, call us today.
No Collateral Pasadena Bail Bonds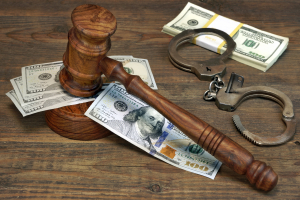 There are a lot of advantages to working with CBB Bail Bonds, and one of the most significant ones is that we do not always require collateral. We have no collateral bail bonds available, so you do not have to worry about tying your bail bond to a piece of property, such as your car or your house. We aspire to give you the peace of mind you deserve, so call us if you want to learn more.
1% Bail Bonds in Pasadena
We also offer 1% bail bonds in Pasadena. You only have to pay 1% of the bond's value to get your loved one out of jail. Then, we can set up a payment plan for the balance. If you want to learn more about our 1% bail bond services, call us today.
Payment Plans for Pasadena Bail Bonds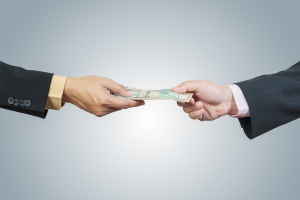 If you cannot afford to pay the entirety of the bail bond upfront, that is completely fine! We can set up a payment plan so you can pay in installments. We understand that some bail bonds are more expensive than others, but you should not have to stay in jail for too long pending bail. We can set up a payment plan to help you get out of prison, so contact us today to start the process.
Basic Information Bail Bond Companies Need to Process a Bail Bond
The speedy processing of your bail bond will require a couple of documents and information. They include:
Your booking number;
Your first and last name;
The amount and nature of your bail; and
Your financial information.
If we need more information, we will request them from you urgently. Once you have them prepared, we can expedite the process for your convenience.
The Process for Posting Bail in Pasadena
After the judge sets your bail, you should inform us so we can start the Pasadena bail bonds process sooner. We will check your information and determine the money necessary to get you out. Then, we will collect your financial information, process your payment, and get the paperwork submitted as soon as possible.
Since we are familiar with the bail bond process and know the justice departments to approach when needed, we can expedite your paperwork and run it through the system immediately. That way, you can regain your freedom sooner. You can rest assured that your liberty is in good hands with CBB Bail Bonds.
Your Rights as a Co-signer on a Bail Bond
If you are signing a bail bond for somebody else, remember you also have rights. Know that you will be held responsible for the entirety of the bond if the defendant does not show up to court.
However, you have the right to revoke the bail bond after you have co-signed. This right could get you off the hook for the remaining amount, and this is an option you may want to consider if you feel like the defendant will not show up for court. We will review your rights with you before you co-sign.
Pasadena Jail and Court Information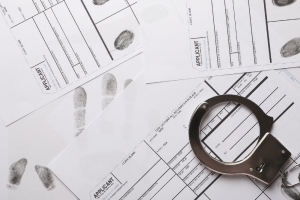 The Pasadena jail is located at 207 Garfield Ave, Pasadena, CA 91101, USA
The Pasadena courthouse is located at 300 E Walnut St, Pasadena, CA 91101
Why You Should Choose the Right Bail Bond Company
You must rely on the right bail bond company to get out of jail as quickly as possible. You can count on CBB Bail Bonds for the following reasons:
We are open, honest, and transparent about all of our pricing.
We have a long track record of satisfied clients.
We have connections with the court system, making us more knowledgeable about bail bonds process and other legal matters.
We have lower prices than just about everyone else in the area.
Thus, if you need to get bailed out of jail, rely on the CBB Bail Bonds' bail bond service. We offer the quickest and the best bail bond services in Pasadena.
Contact CBB Bail Bonds for Quick Service in Pasadena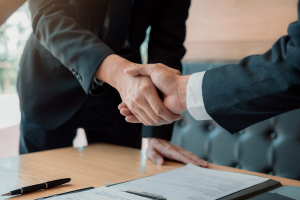 If you are looking for quick and reliable Bail Bonds in Pasadena, look no further than CBB Bail Bonds. Contact us today, and rely on our unmatched bail bonds service.