With a population of 177,207 (growing), Rancho Cucamonga in southern California is the 29th most populated city. Just like any comparable city of its size experiencing a population surge, residents and visitors occasionally run into some trouble in this city located in San Bernardino County, south of the San Gabriel Mountains.
Those arrested by the Rancho Cucamonga Police Department and taken into custody want out of jail fast. If your loved one or family member is in custody at the West Valley Detention Center, you must act immediately and contact a bail bondsman for Rancho Cucamonga bail bonds.
How Do Bail Bonds Work in Rancho Cucamonga?
Bail bonds are intended to secure the release of those arrested and charged with crimes. Some crimes are so severe that the judge denies bail. Bail can also be denied if an arrested person misses a court date.
Bail is supposed to be set at a reasonable rate high enough to ensure that defendants return to court as intended but not so high that it keeps them in pretrial detention for months at a time.
Depending on an inmate's financial situation, they might have enough cash or other resources to post their bail through a licensed bail bond agent employed by a Rancho Cucamonga bail bond company.
What's the Arrest Process in Rancho Cucamonga?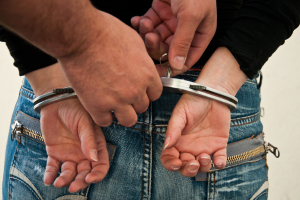 The Rancho Cucamonga Police Department protects and serves the city's residents. Their officers' services are contracted under an agreement with the San Bernardino County Sheriff's Department.
If you get arrested by their law enforcement officers, you want to post bail and get out of jail as fast as possible. Posting bail itself is a simple process. However, the same can only be said for the part of the San Bernardino County Department of Corrections process.
What Happens After an Arrest in Rancho Cucamonga?
Your priority when being arrested anywhere is to survive the experience unscathed. That means cooperating with the arresting law enforcement officer(s). No good can come from resisting or fleeing when an arrest is imminent. Remain silent and allow the booking process to play itself out.
Suppose you, a loved one, or a family member gets arrested here in Rancho Cucamonga. In that case, you or they first get booked at the local police department with jurisdiction over the arrest location.
There, the arrested person gets assigned a booking number, is fingerprinted, and has their mugshot taken. Arrested defendants are typically allowed to make only one phone call after the booking process concludes.
It is your golden moment. Will you call your girlfriend, who might be asleep and not hear the phone? Your parents, who may be at work and unable to take your call, especially from an unknown number?
That's a crapshoot – and you could lose. Making that one phone call to CBB Bail Bonds is far better. Our phones are answered 24 hours a day, seven days a week, 365 days a year. If the arrested person makes their one phone call to an experienced bail bondsman, we can often intervene before they get transported to the West Valley Detention Center.
Those in police custody who arrive at the West Valley Detention Center without first getting in touch with a bail bondsman to post bail will spend far longer behind bars than those who prearrange their bail with a licensed bail bond agent.
What Is Bail?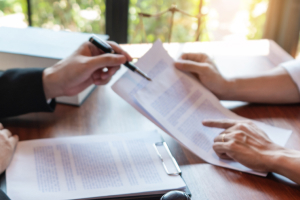 Bail secures the provisional release of an arrested person awaiting trial on an offense. Bail for some offenses is preset. Other times, defendants must go before the judge to set their bail. They might do this at their arraignment or at a special hearing to determine whether there will be bail and, if so, what the amount will be.
For most misdemeanors, some defendants may have the right to be released on their recognizance. These are sometimes called signatory bonds because the arrested person signs a paper promising to return for each court appearance until their case is adjudicated.
What Are the Legal Requirements for Bail?
The California Department of Justice states that magistrates and judges should consider the following factors when determining, denying, and reducing bail for people arrested in the state:
The crime victim's safety;
The protection of the public;
How serious was the offense;
The defendant's prior arrest record (if applicable); and
The probability that the defendant will not flee and will attend their hearings and trial.
Of all the factors, the victim's and the public's safety are the main determinants of the possibility and amount of any bail.
The Nature of the Offense
Those arrested for violent or serious felonies have an additional step in the legal process before being eligible for release on bail. These defendants must go before a judge or magistrate for a bond hearing.
At the bond hearing, both the victim and the prosecutor, who have been officially notified of the proceedings, can appear and object to the court setting bail or argue for a higher bail to be set.
Presence or Absence of a Protective Order
If your arrest involved a domestic violence charge, the victim or the prosecutor may seek a protective order against the defendant. Courts tend to grant these orders if they believe the defendant will be deterred from further alleged violence against their victims.
Violating the terms of a protective order will result in either a very high bail or no bail at all.
Your Crime History
First offenders and those accused of misdemeanors are frequently released on recognizance or have very low bail.
Conversely, if you have a long rap sheet that includes convictions for domestic violence and other violent felonies, you can expect to have a much higher bail.
What Happens in the Approval Process?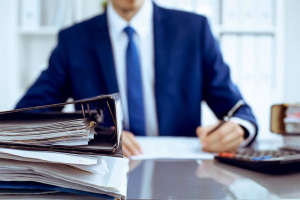 We approve bail bonds in the minimum amount of time possible. First, we need to ask some questions regarding the circumstances of the arrest, the defendant's ties to the community, the financial status of the defendant, and the person responsible for signing the surety bond.
CBB Bail Bonds take various forms of payment. Cash is always accepted, as are credit cards. We can arrange to finance employed individuals and those with monthly sources of income.
The collateral that is secured against the bail bond debt is also accepted. It depends on the situation, but some approved collateral include:
Property liens within the jurisdiction (sometimes within the state of California);
Boats and jet skis in working order;
Vehicles;
Jewelry collections or expensive pieces;
Motorhomes; or
Other items equal to or more than the amount of the bail.
CBB Bail Bonds will retain the item until the adjudication of the case. All physical items are securely stored and insured against theft.
How Can You Bail Someone Else Out of Jail in Rancho Cucamonga?
Bail can often be arranged over the phone by calling CBB Bail Bonds at (909) 966-4550 24 hours a day, or you can stop by our office at 8333 Foothill Blvd, Suite 100 Rancho Cucamonga, CA, 91730.
Suppose you are bailing a family member or loved one out of jail after they have already been transferred to the West Valley Detention Center. In that case, scheduling a visit with them at the Visiting Center might be necessary by calling (909) 887-0364.
Inmate visitation is only by appointment between Tuesday through Saturday from 8:00 AM to 5:30 PM. All appointments are scheduled a day in advance.
You can locate an inmate using this website. A bail bond agent with a bond company can also find the inmate you want to bond out of jail.
Are There Challenges When Paying Bail in Rancho Cucamonga?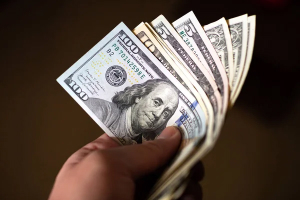 No one under 18 is eligible to secure a bail bond for someone who is currently incarcerated. Whoever is bonding the defendant out must also have a valid driver's license, state ID card, or another legitimate form of identification, e.g., military identification cards.
Of course, the person arranging bail is responsible for making the financial arrangements to cover the bail amount and the small fee for the bail bondsman.
Is Bail Expensive in Rancho Cucamonga?
Not always. Everything depends on the circumstances of your charge(s) and arrest, your rap sheet, and any statement made in court by the prosecution and the victim.
Many, if not most, arrested people need assistance getting bail money to get their loved ones out of jail. We do just that.
Where Can You Find Law Enforcement and Jail in Rancho Cucamonga?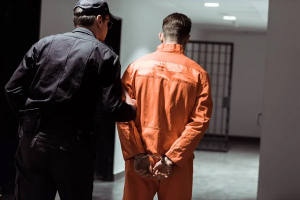 Is your loved one at the West Valley Detention Center? If so, it is at 9500 Etiwanda Ave, Rancho Cucamonga, CA, 91739.
If your loved one is still being booked, they may be at the Rancho Cucamonga Police Department at 10510 Civic Center Drive, Rancho Cucamonga, CA, 91730. Their phone number is (909) 477-2800. They can be reached from 8 AM - 5 PM, Monday through Friday.
The San Bernardino County Sheriff's Department is at 655 East 3rd Street, San Bernardino, CA, 92415. Call (909) 387-8313.
What Are the Basics for Finding a Reliable Bondsman?
Whether it is you, a loved one, or a family member that you are trying to bond out of jail, you only want to deal with reputable, experienced bail bond agencies here in San Bernardino County.
Is CBB Bail Bonds the Solution?
CBB Bail Bonds have over 20 years of experience bonding people out of jail. We never judge. Instead, we offer affordable solutions that allow you or your loved one to get out of jail and earn a living to support yourself and your dependents.
Get Real Help With Your Rancho Cucamonga Bail Bonds, and Call Us Now!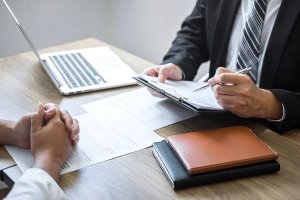 We encourage all clients to call us immediately after an arrest to arrange bail. Sometimes, you or your criminal defense attorney may know your arrest is imminent.
By calling us ASAP, we can assist with Rancho Cucamonga Bail Bonds and handle any preliminary matters that might delay your release and leave you behind bars.