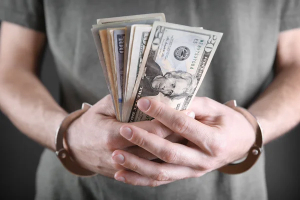 If you or a loved one were apprehended for a crime, you might need to be bailed out of jail. Here's how a bail bondsman in Altadena, CA, can help you secure your or your loved one's release from jail while awaiting your preliminary hearing.
Altadena Bail Bonds Agents Can Get You Out of Jail Fast
Don't wait after being taken to jail to call for help. If you don't have the needed funds to post bond yourself, getting a bail bond is the speediest way to get out of jail in Altadena.
Bail bonds are a type of insurance that guarantees the police department, the court, and other officials that a defendant will stay in the Altadena area and will attend their legal proceedings as set forth by the state. After you are freed from jail, the court holds onto your money or property until you appear and resolve your case.
The Altadena Bail Bonds Process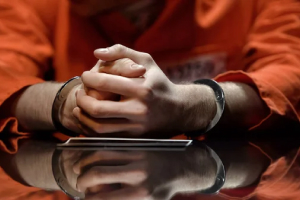 Obtaining your release from jail through a bail bond in California can be intimidating, even if you've used the service before for yourself or other family members. Here's a quick summary of the process and what steps you need to take to post bail after being arrested for a crime.
If you are released from jail after making your bail bond payment, there will be several rules you have to follow or risk being arrested again. These include things like:
Surrendering any firearms you own or are in possession of;
Being committed to attending all of your court proceedings;
Attending any drug, alcohol, or drunk driving education programs you were ordered to;
Not traveling out of the state or country without notifying the court;
Following any restraining orders or stay-away orders that were issued; and
Staying in your house until your trial date if home detention was ordered as part of your bail conditions.
Types of Bail Bonds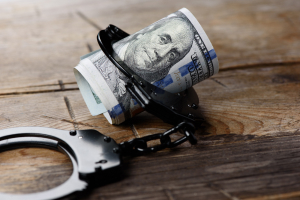 When you collaborate with a licensed bail bond company in Altadena, CA, to be released from jail after an arrest, there are a few different types of bail bonds you can choose from.
Cash Bail Bonds
Cash is one of the commonly used methods for posting bail. This means you or your bond agent pay the court the entire bail amount set for you, allowing you to be immediately released from the Altadena sheriff's station. After you secure your freedom and leave the jail, this cash will be returned to you at the end of your case once all of the court's requirements have been satisfied, and your case is considered resolved.
Federal Bail Bonds
Defendants who are taken to jail for a federal crime in Altadena have different bail bond options than if they were arrested for a state-level offense. Cash bonds aren't accepted by federal courts, leaving many defendants and their family members to wait for the trial date before there's a chance to be discharged from the Department of Corrections.
Instead, federal courts accept signature and collateral bonds. For a signature bail bond, someone else agrees to be the responsible party and signs a legal document promising to ensure the defendant attends their court hearings and meets all their bail requirements. If the defendant does not fulfill this obligation, the person who made the signature bond can face serious consequences.
Collateral bonds, often called property bail bonds, can allow a defendant to be discharged from the Altadena sheriff's station without paying any money upfront. The property's value covers the bond, and if the defendant misses their court date or violates one of the conditions of their release, the court or bail bondsman can seize the property.
For serious federal offenses, the value of the property needs to be quite high to be considered acceptable collateral for bond release.
Transfer Bail Bonds
If you or a loved one were apprehended in another state and were taken to jail somewhere other than the Altadena sheriff's station, you may be able to get a transfer bail bond. This type of bond allows defendants to post bail from their home state in the new state so they can get out of jail fast and travel back.
However, it's worth noting that the court proceedings will still occur in the new state, and you must go back and forth between where you live and the jurisdiction where you were arrested to resolve your case.
Factors Affecting Altadena Bail Amounts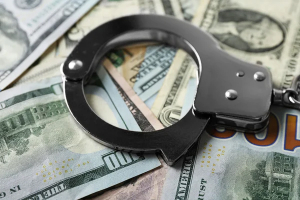 How much your bail bond will cost depends on a lot of different things relating to the crime you were arrested for, such as:
Minimum and maximum bail amounts for the offense you were arrested for;
The nature of the offense and if you are considered violent or dangerous;
If you were charged with multiple crimes stemming from a single incident;
If you have a past criminal history; and
If you are a respondent in any other ongoing criminal cases.
Generally speaking, the more serious the offense, or the more crimes you have been arrested for or convicted of, the higher your bail will be set. In certain instances, a judge may choose to reject your bail altogether.
Under the 8th Amendment of the United States Constitution, you have the right to reasonable bail and to be free from excessive fines or cruel and unusual punishment. If the bail amount set for you is excessively high or denied altogether, a lawyer who has experience with Altadena bail bonds can help.
Altadena Police, Jail, and Courthouse Information
Take note of the following helpful contact information:
Police Department
Los Angeles County Sheriff
780 E Altadena Dr
Altadena, CA 91001
(626) 798-1131
Jail
Altadena Station
780 East Altadena Drive
Altadena, CA 91001
(626) 798 1131
Courthouse
Los Angeles County Superior Court
5925 Hollywood Blvd
Los Angeles, CA 90028
(323) 441-1898
Why You Need Legal Assistance When Dealing With Bail Bonds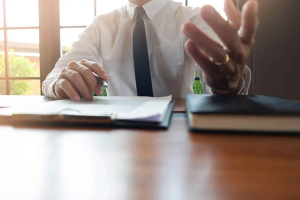 Any time you are booked for a crime, whether in Altadena, Pasadena, LA, or elsewhere, you need to consult a qualified criminal defense lawyer who can aid you in understanding and navigating the bail bond system and successfully secure your release from jail.
An experienced attorney can work with your bail bond agent, the police department, and the Altadena City jail to handle your case. Clients can rely on their lawyers to make a good case for lower bail and coordinate the payment of their bond premiums so they can promptly secure their release from jail. Without an attorney to help, you'll have to deal with the city, business, and bond insurance professionals from jail.
Contact CBB Bail Bonds Today for a Quick Service in Altadena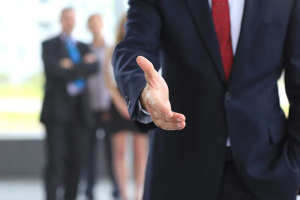 At CBB Bail Bonds, we understand the challenges you face after an arrest, and each bail bond agent is dedicated to helping our clients and their family members get through this difficult time. We possess the necessary qualifications and experience to guide people through the complicated California criminal justice system, and our bail bondsmen will work with you to secure the cash or collateral you need to get out of jail fast.
Contact us today for a free consultation with one of our licensed bail agents or to get answers to your important questions about bail bonds and how to determine if working with a bail bondsman is the ideal option for you or your loved one to be discharged from detention. Call an agent now by dialing (562) 548-8119.
We service all jails in Pasadena, Los Angeles, and surrounding locations in the Altadena area.
Frequently Asked Questions About Altadena Bail Bonds
What happens if the defendant fails to appear in court?
Along with the amount of your bail, the court sets your hearing for you and informs you of the date and time. If your circumstances will prevent you from attending your court proceedings on time, it's important to reach out to the court clerk or your criminal defense attorney as soon as you find out that you cannot make it. If they find your reason for being absent valid, the judge presiding over your case may agree to provide you with a new court date.
Can the bail amount be reduced?
Some defendants are able to petition the court for a reduction in their bail bond, especially if they can demonstrate to the court their inability to afford the full amount. The best way to do this is to work with a criminal defense attorney who can argue that the court's bond amount is unreasonable.Some defendants are able to petition the court for a reduction in their bail bond, especially if they can demonstrate to the court their inability to afford the full amount. The best way to do this is to work with a criminal defense attorney who can argue that the court's bond amount is unreasonable.
What are the responsibilities of the cosigner?
If you are a cosigner on someone else's bail bond, you will be responsible for making payment on the debt if the defendant can't. If the defendant flees or misses their court date, the city will contact you to resolve the debt.
How long does the bail process take?
When working with a bail bond agency, how long it takes to post bail after the defendant appears in court for the first time depends on several different factors. Your bond may be processed as soon as 30 minutes to an hour after it's posted, or it could take up to 24 hours or longer if you were taken into police custody at night, over the weekend, or on holiday. For example, if you were arrested at night and work with bail bondsmen to post bail immediately, it may still not be processed until the morning.
What happens to the bail money after the case is resolved?
After your case is resolved, the person who paid the bail bond money will be refunded. If you use a bail bondsman to get out of jail, the money will go directly back to them, less the premium you pay for the service. In California, this is 10% of the total cost of your bond. If you took out a bond on collateral, your property would be free and clear once you've met all of your financial commitments to the court and your bail bondsman.