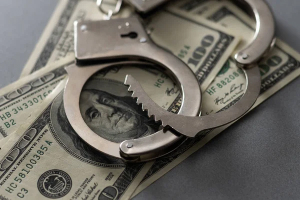 If you or a loved one were arrested in Arcadia, CA, you need someone to help you get out of jail quickly. Bail bonds let you do this using money or collateral. Here's what to know about the county jail system, the release process, and how an Arcadia bail bonds company can help you.
Choose an Unprejudiced Bail Bondsman in Arcadia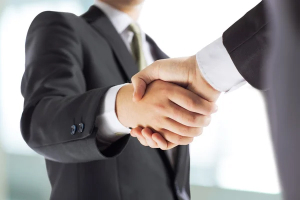 Understanding how California bail bonds and bail bond services work can be challenging, especially after you've just been arrested and taken to jail. If you can't afford to pay your bond outright, working with experienced bail bond agents gives you the best chance of being able to get out of jail quickly.
Professional bail bondsmen can also give you the best deal or may even have payment plans available so you can post bail and leave jail as soon as possible. It doesn't matter what crime you're on trial for or why you were charged -- bail bondsmen will work with you after your arrest to secure payment for your bond so you can get out of jail and take care of the things you need to before your court date. This is especially important if there's a chance you'll be taken into custody again at your trial.
How Arcadia Bail Bonds Work
After your arrest, you will be taken to the Arcadia Police Department and Jail, where you will go through the booking process and remain in police custody until the full amount of your bail has been paid. If you can't afford to pay the court in cash, a bail bondsman can help. You may use your property, like your home or car, to guarantee your bail. Your family may also cosign with you.
Here are the basics of how bail bonds in Arcadia work and where to get in touch with a trustworthy bail bonds provider you can rely on in your time of need.
Types of Bail Bonds Available in Arcadia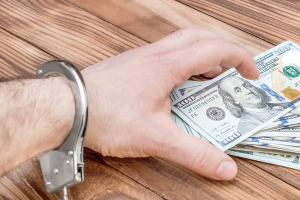 Three types of Arcadia bail bonds may be available for defendants to get out of jail following an arrest:
Cash Bonds
Paying cash is the simplest way to get out of an Arcadia jail, but it involves paying the full amount of money owed to the court in cash. However, this is still only a portion of the entire bail. For example, if a defendant's bail is set at $50,000, then they would be responsible for paying a $5,000 cash bond. If bail is set at $100,000, the amount of the cash bond would be $10,000.
If the defendant makes their court date, the cash bond is returned or applied to any fees that were assessed. If they fail to appear, the money they paid for the cash bond is forfeited, and a warrant is issued for their arrest. Bail bonds don't protect defendants from being jailed again -- they only guarantee the court that you will return.
Surety Bonds
Surety bail bonds are similar to cash bonds. The 10% payment is still made to the court for the defendant to be freed from jail. The difference is that with this type of bond, a surety company promises to pay the court instead if the defendant doesn't show up. A bail bondsman can interview the person who allegedly committed the crime as well as the bond guarantor to decide if the defendant is likely to appear in court for their trial or not and if they wish to accept.
If the bail bonds person has to pay the defendant, that money is still forfeited to the court. Then, the bail bond provider will seek repayment privately from the accused or one of their family members.
Property Bonds
Property bail bonds are a type of surety bond where a defendant or a loved one promises property as collateral to an Arcadia bail bondsman. Then, they promise payment to the court if the accused fails to appear. And if this happens, the bail agent pays the court and can take possession of the defendant's property to recoup their costs.
Factors Affecting Bail Amounts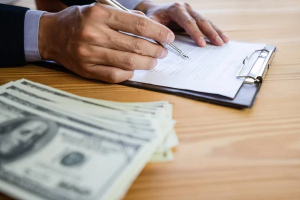 How much you'll be required to pay a bail bondsman depends on several factors, including your past history of crime, the seriousness of the charges you're being accused of, and the judge's personal opinion. The more significant the offense, the higher the total bail amount.
In some cases, a judge may decline to grant bail at all. You're least likely to get a bail bond if the offense you're charged with indicates you are potentially a danger at large.
Police Department, Jail, and Courthouse Information
Residents of Arcadia are governed by the Los Angeles County California court system and handle judicial matters at the Pasadena courthouse. Detainees are taken to the Arcadia jail.
Pasadena Courthouse
300 East Walnut St.
Pasadena, CA 91101
(626) 396-3399
Courthouse hours are from 7:30 am to 4:30 pm, Monday through Friday. Clerk's office hours where you will pay bail bonds are 8:30 am to 4:30 pm Monday through Friday.
Arcadia Jail & Police Department
250 W. Huntington Dr.
Arcadia, CA 91007
(626) 574-5400 (Police)
(626) 574-5190 (Jail)
Police Department hours are from 7:30 am to 5:30 pm Monday through Thursday. Friday hours are 7:30 am to 4:30 pm, and the Department is closed every other Friday.
Jail visiting hours are from 7:00 pm to 9:00 pm on weekdays and 2:00 pm to 4:00 pm on weekends and holidays.
The Importance of Seeking Professional Assistance When Dealing With California Bail Bonds
If you or a loved one were arrested on suspicion of committing a crime, working with an Arcadia bail bonds company to make payment to the courts can help you get out of jail faster than saving up the money yourself or waiting until your trial. It's important to work with a professional bail bondsman who can explain bail to you, your responsibilities, and the next steps to take, either as the defendant or a family member.
Call CBB Bail Bonds for Bail Bonds Services in Arcadia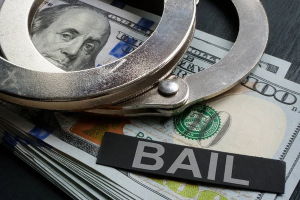 CBB Bail Bonds agents are available day and night, 24/7/365, to get you the money you need to post bail and get home as quickly as possible. Our Arcadia bail bonds company will work with you or your family to help you understand the bail bond process and what you can expect at each stage of getting bail and paying it back. Whether you have cash, collateral, or neither, our agents are experts at helping defendants, and their loved ones get bail bonds in Arcadia.
Contact us today to learn more about how to get a bail bond by calling (562) 740-8289. Also serving Los Angeles County, Pasadena, San Marino, Monterey Park, and other communities in the Metro Los Angeles area.
Arcadia Bail Bonds Frequently Asked Questions
What is the cost of a bail bond?
How much money you will have to pay for your bail depends on the judge, the offense you were charged with, your past criminal history, and other factors listed above. Whatever your bail is set at, you can expect to need 10% of that to get out of custody.
If you're using a bail bonds company, you'll also pay them 10% of the bail amount for providing the service. You may get a payment plan that allows you to pay for your bail over time, making it a lot more affordable.
How long does the bail bonds process take?
After you or your family member have been arrested in the Los Angeles area and are taken into police custody on suspicion of a crime, you will have your bail set by a judge. The time it takes to go through the whole bail process and actually get out of jail varies depending on if you're getting help from bail bondsmen and when you're able to make your bail.
Having your bail hearing can take anywhere from a few hours to a couple of days if you were arrested on the weekend. The Arcadia jail is a small facility, and it can take longer if any staff has called out or if you posted bail at night. Although you're anxious to get out of jail, it's important to remember that posting bail takes time. The bail bonds process can be intricate, and your family needs to navigate these new issues alongside their busy everyday lives.
What happens if the defendant fails to appear in court?
If a suspect bailed out doesn't appear in court at the appointed time, they face serious consequences. First, they automatically forfeit the full bail amount paid, whether it was paid by them or a bail bondsman. They may also face arrest, additional jail time, and the bail bonds provider may contact their loved one for repayment.
These legal consequences are severe and can impair relationships and make it challenging to remain employed.
Can the bail amount be reduced?
If you can't afford to pay the amount of money the judge decides to set your bail at, you may be able to request a bail hearing where a judge will review your bail and determine if it was set fairly or if the courts should lower it.
However, your attorney will need to show compelling evidence that your bail is unreasonable and that you are not a flight risk in order for the amount to be successfully reduced. Bail bonds may be denied entirely for people charged with serious or violent crimes.
Are there any restrictions or conditions for using a bail bond?
Once a defendant is granted bail, they must follow certain rules until their case is resolved if they want to stay out of jail. For example, they can't engage in any other criminal activity and must attend each court date or case management conference the court schedules.
Failure to abide by these conditions could result in the forfeiture of your bail and more jail time if you're convicted. If this happens, you're even less likely to have access to bail bonds.