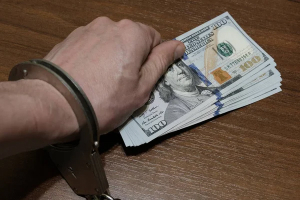 Facing an arrest or dealing with a loved one in custody can be incredibly stressful. At CBB Bail Bonds, we understand your anguish and are here to assist you during this challenging time. Our bail bond company offers Alhambra bail bonds services to secure you or your loved one's quick release from jail while ensuring discretion and respect throughout the process.
We firmly believe everyone is innocent until proven guilty, and you are entitled to the strongest possible defense. You will have an easier time preparing that defense if you are outside of jail, so we will work as quickly as possible to get you out of jail once a bond has been set.
Learn more about how our bail bonds work in the local area.
How Bail Bonds Work in Alhambra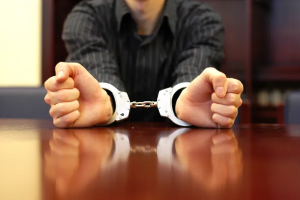 When someone is arrested in Alhambra, they can be released from jail through the bail process. A bail is a form of insurance deposited to the court, ensuring that the defendant will return for their court proceedings. If the defendant doesn't have sufficient funds to cover the bail amount, a bail bond agent can help.
A bail bondsman will provide a surety bond to the court, guaranteeing the defendant's appearance at future court dates. The bail bondsman charges a fee—usually 10% of the total bail amount, but we will work with you to make bail bonds in Alhambra as affordable as possible.
Eligibility Criteria for Obtaining a Bail Bond
When considering the issuance of a bail bond, several factors will be considered. Understanding these eligibility criteria can help ensure a smoother process and clarify what is involved.
The Nature and Severity of the Charges: The first factor to consider is the nature and severity of the charges. The more serious the charges, the higher the bail amount tends to be, which inherently presents a higher risk of fleeing court. For instance, charges involving violent crimes or felonies are usually considered more serious than non-violent or misdemeanor charges.
Prior Criminal History: A defendant's criminal history plays a significant role in bail decision-making. If a defendant has a history of numerous arrests, previous convictions, or a record of skipping court dates, the court might deem them a higher risk. On the other hand, if the defendant has little to no criminal history, they are often seen as lower risk.
Community Ties: Community ties can be a crucial factor in determining eligibility for bail. A defendant with strong ties to the community, such as a stable job, family in the area, or involvement in local activities, is considered less likely to flee before trial. This stability yields more confidence in the defendant's likelihood of appearing in court as required.
Possible Flight Risk: Flight is a primary concern for the court and the bail bondsman. If a defendant fails to appear in court, the bail bondsman is responsible for the full bail amount. Therefore, they must assess the likelihood that a defendant will flee. Factors contributing to this assessment include the defendant's previous court appearance record, employment status, and family ties.
The eligibility criteria for obtaining a bail bond involve several factors that assess the risk associated with the defendant and their likelihood of adhering to court requirements. It's essential to understand these factors when engaging with a bail bondsman to secure a release from jail.
Types of Bail Bonds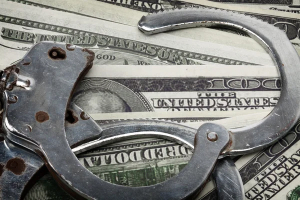 There are various types of bail bonds, and the kind you need will depend on the specific circumstances of the defendant's case. We offer a variety of bail bond services, and your options include the following:
Cash Bail Bonds
Cash bail bonds require the full bail amount to be paid in cash. This can benefit minor offenses where the bail amount is low, and the defendant can pay the full amount.
Federal Bail Bonds
Federal bail bonds are for offenses against federal law. These are more complicated cases and generally involve higher bail amounts. Federal bail bonds require a bondsman with experience in these types of cases.
Transfer Bail Bonds
If a resident of Alhambra is arrested in another state, a transfer bail bond can be used. This allows an Alhambra bondsman to post bail in the jurisdiction where the arrest occurred.
How To Pay For Bail Quickly in Alhambra
Paying for a bail bond doesn't have to be a hassle or create undue financial stress. Different payment methods are available to accommodate various financial situations:
Cash: This is the most straightforward method of payment. You can pay the bail amount directly in cash.
Check: Some bail bond companies accept personal or cashier's checks as payment.
Credit Cards: Many bail bond agencies, including CBB Bail Bonds, accept credit card payments. This option can be useful for spreading out payments over time.
Collateral: Collateral refers to something of value you offer in place of money to secure the bail bond. This can be a property, car, jewelry, or other valuable assets.
At CBB Bail Bonds, we understand the pressure and stress of securing a bail bond. We aim to ease that burden by offering flexible payment options tailored to your specific financial needs. Our expert bail bondsmen are available to guide you through the payment process, helping you understand each step so there are no surprises.
How to Post Bail in Alhambra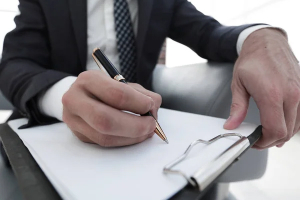 Once you have secured a bail bond, posting bail begins. Here are the steps involved in posting bail:
Arrange for a Bail Bond: This involves contacting a reliable bail bond agency like CBB Bail Bonds and providing them with all the necessary details.
Post Bail: The bail bondsman will then post the bail at the jail or courthouse where the defendant is being held. This process involves a contractual undertaking guaranteed by the bail bond agent and the individual posting bail.
Release of the Defendant: The defendant will be released from custody once bail has been posted. Depending on the location and circumstances, this process can take anywhere from a few hours to a full day.
It is important to remember that being released on bail comes with specific responsibilities. The defendant must attend all subsequent court dates. Failure to do so can lead to additional charges, and the defendant can be taken back into custody. Additionally, the bail bond's full amount could become due immediately, causing potential financial hardships for those who signed the bail bond contract.
Alhambra Police, Jail, and Courthouse Information
Knowing where to go is crucial when you or a loved one is in legal trouble in Alhambra. Alhambra Police Department, located at 211 S First St, Alhambra, CA 91801, is the primary law enforcement agency in the city. The Alhambra jail is located at the Alhambra Police Department in California as well.
The Alhambra Courthouse is at 150 W Commonwealth Ave, Alhambra, CA 91801. The courthouse handles criminal cases, where the bail amount will be set and where the defendant must appear for court proceedings.
The Benefits of Choosing the Best Alhambra Bail Bond Agents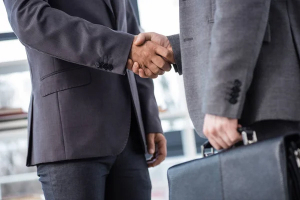 Choosing the right bail bond agent can significantly ease the stress of dealing with an arrest. Here are a few benefits of choosing a reliable Alhambra bail bond agent:
Quick Service: Our experienced bail bond agents can expedite the bail process, ensuring the defendant's immediate release.
24/7 Availability: Arrests can happen at any time. We will be available 24/7 to assist you.
Knowledgeable: A knowledgeable bail bond agent from our team can explain the bail process clearly, answering any questions you may have.
Confidentiality: A reputable bail bond agent will ensure total confidentiality throughout the process.
Rely on our licensed bail bondsmen to provide quick bail service to get you out of the Alhambra City jail as quickly as possible.
Our Alhambra Bail Bonds Agents at CBB Bail Bonds Can Get You Out of Jail Fast
At CBB Bail Bonds, our bail bond agents are experienced, compassionate, and dedicated to helping you navigate this challenging time. We understand the intricacies of the Alhambra justice system, and we'll work diligently to get you or your loved one out of jail as quickly as possible. We prioritize your privacy and dignity throughout the process.
We understand the anxiety and confusion of navigating the bail bond process in Alhambra. We're here to help, offering fast, respectful, and confidential service to secure you or your loved one's release from jail. Contact us today for assistance.
FAQs About Alhambra Bail Bonds
Understanding the bail bond process is crucial when you or a loved one is in jail. Here are answers to some commonly asked questions:
What is the first step to take when someone is arrested in Alhambra?
The first step is to gather all the information about the person in jail—full legal name, date of birth, jail, charges, and bail amount if known. Then, contact a reputable bail bond agent, like CBB Bail Bonds, for assistance.
How much will bail cost in Alhambra?
The court sets the bail amount, and varies depending on the charges, the defendant's criminal history, and other factors. In California, bail bond agents typically charge a 10% premium of the full bail amount.
What is collateral?
Collateral is something of value used to secure a bail bond. It can be real estate, vehicles, jewelry, stocks, or other assets. The collateral is returned once the defendant has completed all court appearances.
Do I need collateral to get a bail bond in Alhambra?
Not always. The need for collateral depends on the bail amount, the charges, and the defendant's flight risk. Your bail bond agent will discuss these details with you.