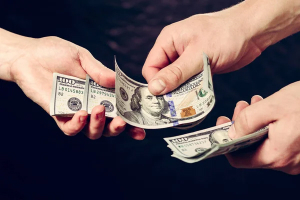 If you ever run afoul of the law here in Cerritos, you want to spend as little time as possible in jail. Getting out of jail alone or getting your loved one or family out of jail can be expensive. That's where CBB Bail Bonds can be a lifesaver to an incarcerated defendant in a Los Angeles County jail.
Why Should You Hire a Cerritos Bail Bonds Company?
Not everyone arrested in Southern California has the cash or other resources to arrange bail. For those in that situation, spending time behind bars can cost you your job, home, vehicle, and even your family.
CBB Bail bonds can help you make bail by arranging financial agreements with someone working for you on the outside. It could be your criminal defense attorney, boss, family member, spouse, or anyone else who will co-sign a bond for you to get out of jail.
If you were working before your arrest on criminal charges here in Cerritos, CA, using the professional services of a bail bond agency to get out of jail allows you to keep your job in many instances. That can be the difference between losing control of your life behind bars and fixing your present circumstances.
What Happens When You Get Arrested in Cerritos?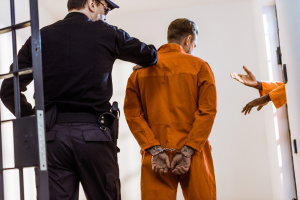 Whether it is your first or your 30th time, getting arrested in Cerritos or anywhere else in California will be a horrible experience. It is important not to do anything that could make it worse for you, like fighting with the police or trying to run.
Once you are in police custody, you will be taken to the nearest police station. The cops take custody of all your personal effects, so never try to introduce contraband into the penal system. That will only net you an additional charge, making it more complex and expensive to get you out of jail on bond.
Where you are booked into the Southern California court system depends on the jurisdiction of your arrest. Later, the circumstances of your case might require a transfer. At some point, you will be transferred to a larger facility.
What Are the Conditions for Bail in Cerritos?
Your bail conditions vary based on the offense for which you were arrested. For instance, a domestic violence charge might mean refraining from contacting the alleged victim(s). The judge sets any additional conditions by which defendants must abide.
Some additional bail conditions could include the following:
Remaining gainfully employed;
Keeping certain curfew hours;
Refraining from using alcohol or drugs or going into bars; and
Not associating with any known felons or other arrested defendants.
Bail conditions for crimes associated with alcohol, e.g., DUI charges, could involve specific requirements like having a special device installed on your vehicle at your expense, driving only to work, or surrendering your driver's license entirely and not driving at all.
How Do You Get Out of Jail in Cerritos Quickly?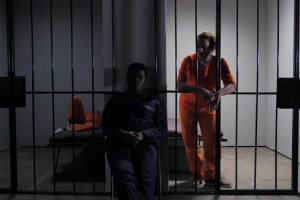 It will help if you act immediately upon your arrest. Comply with the arresting law enforcement officer and the booking personnel. Don't worsen the situation, and add charges to your rap sheet. Stay calm, and do not discuss your case.
Usually, immediately after the booking process, you can make your one phone call.
Call CBB Bail Bonds from the police station where you are booked. Once you get transferred and rebooked into one of the larger California jails, getting you out of jail will take much longer. The difference could mean days instead of hours.
Why Should You Get a Bail Bond in Cerritos?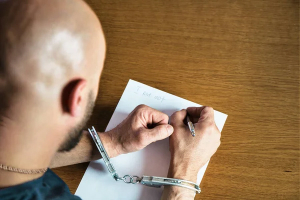 Anyone can make a momentary mistake that creates havoc in their lives. Getting released on a bail bond from jail within hours can allow you to maintain your stability in all areas of your life.
Easy Way to Get Out of Jail
Fast, easy, and efficient, CBB Bail Bonds can co-sign your surety bond at the booking station and get you out of jail, sometimes within just a few hours.
Helps to Keep You Financially Secure
If your family has to come up with the entire amount of your bail, it could decimate your family's finances for years to come. Your family won't worry that their financial security or property is at risk if they hire our bail bond company for a fraction of the bail amount.
Saves Money on Bail
Did you know that CBB Bail Bonds offers discounts to specific clientele based on factors such as prior military service or union membership? We do, and those are not our only discounts.
Ask our team members if you are still determining whether you qualify for discounted professional bail bond services. They can provide you with all the information that you need to know about the bail bond process.
We also work with people from all walks of life and accommodate their unique financial situations.
Helps You Work Out Your Defense
It's hard to mount the most stalwart defense to your criminal charges from a jail cell. We will help you get out of jail swiftly so you and your criminal defense attorney can devise the best defense strategy to win your acquittal.
What Happens in a PC 1275 Hold On Bail in Cerritos?
If you are in jail in Cerritos, you might have heard you are being held on a PC 1275 hold.
PC 1275 is the acronym for Penal Code Section 1275.1. That probable cause exists to suspect your cash or property used to post bail might be derived from criminal activity. If the court suspects that to be a likely case, you will be ineligible for bail.
If this 1275 hold is keeping you behind bars, you have the right to a hearing that will determine whether the source of your bail money or collateral is legitimately owned funds or property.
You or someone who is working on your behalf could submit any of the following as proof of legitimacy:
Car payment notes;
Bank statements;
IRS returns;
Credit card statements;
Paychecks; or
Other evidence of income (monthly retirement or SSI check).
It's challenging to prevail in a 1275 hold hearing without a professional working for you on the outside. CBB Bail Bonds work with your designated agent to get that hold lifted ASAP.
How Much Is Bail in the Cerritos?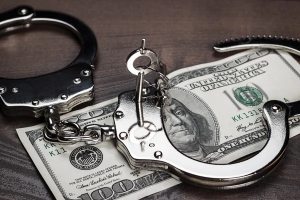 The judge who presides over each case heard in Cerritos uses discretion when setting bonds. That can be something as painless as the defendant signing a surety bond on their recognizance (ROR).
Other times, the judge will require some monetary bond to secure the inmate's release. The more serious or violent the case in which the defendant stands accused, the higher the bond will be. Other factors are also considered, such as:
Is this the defendant's first offense?
Is there an ongoing risk to any victims or the public?
Does the person have established ties to Southern California that would keep them from fleeing this jurisdiction?
Some offenses are deemed ineligible for bail. Your criminal defense attorney can argue that CBB Bail Bonds, a well-established Cerritos bail bond company, will co-sign your bond and ensure you return for all court appearances.
Misdemeanor Bail at the Cerritos Jail
Defendants in these cases can often sign personal recognizance surety bonds. If money is necessary to get you out of jail, it is usually a negligible amount (between $500 and $750).
Can You Get Payment Plans for Bail Bonds at the Cerritos Jail?
In most cases, absolutely. We work with clients at all phases of the financial spectrum. Call and ask how we can best assist you.
Where Is the Jail Located in Cerritos?
If you have a loved one who got arrested in Cerritos, remember that there is a Cerritos College Campus Police Department located at 11090 New Falcon Way, Cerritos, CA 90703. The phone number for that agency is (562) 850-2451.
But a Cerritos Sheriff Station is also located at 18135 Bloomfield Avenue in Cerritos, CA 90703. Its phone number is (582) 860-0044.
You might have to do information-gathering to get your family member or loved one out of jail. But a Cerritos bail bondsman has access to all the jails in Cerritos and the surrounding areas. They can make those calls and quickly track down your loved one so they can get back home.
Why Choose the Professional Services of CBB Bail Bonds?
CBB Bonds provide professional bail bonds services to arrested persons in Southern California. We have been in business since incorporating in 2017.bond
Our experienced bail bond agents are dedicated to serving the Southern California community. We understand how an arrest can disrupt the lives of individuals and extended families. We are here to help.
Getting arrested or having a loved one get arrested is a frightening experience. We want to make getting out of jail in L.A. County easier.
We also serve clients in Riverside County, Orange County, and San Bernardino County jails. We are no fly-by-night firm. We are an established business with many branches able to serve our customers 24 hours a day, 365 days a year. We never close.
Our Cerritos Bail Bonds Company Offers Quality Assurance | Call Us Today!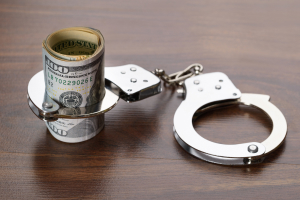 There are never any hidden fees at our Cerritos bail company. We always take cash, but that is far from your only option. We hold many resources as collateral while your case wends its way through the halls of justice here in California.
We assure you your loved ones and family members we work with on the outside will do all we can to quickly get you out of jail. We understand budget constraints and can work with most employed defendants, loved ones, bosses, and anyone willing to co-sign their bond.
You don't have to have a job if you can show a steady income covering your indebtedness. Call us today!