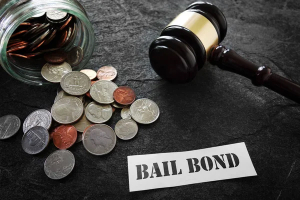 Everybody makes mistakes, and sometimes these slip-ups lead to undesirable situations, like ending up behind bars. CBB Bail Bonds is your reliable partner when you're in a tight spot. With years of experience, we stand ready to guide you through the bail bond process, offering support and clear explanations at every step.
At CBB Bail Bonds, our bail agents are here to help you. Our experienced bail professionals can work with you or a family member to help you post bail quickly. We know how stressful it is when an incarcerated loved one has trouble getting out of jail. We have a presence throughout the entire state and are fully licensed. Do not spend time behind bars longer than you must. We are here for you during this difficult time.
Learn more about our services below. Then, give us a call for a consultation.
How Bail Bonds Work in Bell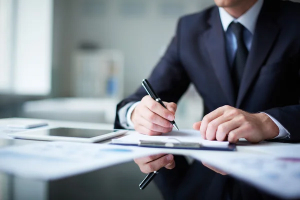 Bail bonds are like a safety net. If someone gets arrested, the court might set a bail amount. This is the money the court holds onto to ensure the detained person shows up for their court dates. But here's the problem: bail amounts can be high, often more than what many people can afford.
Enter bail bond companies, like Bell Bail Bonds. We promise the court that the detained person will show up for their court dates. In return, we ask you to pay a fraction of the total bail amount and provide some security, like property or a co-signer.
Now, if everything goes smoothly and the person shows up to all their court dates, the bail bond won't cost any more money. However, if they don't, the person who signed the bail bond might be responsible for the entire bail amount. Therefore, make sure you show up for your court date!
Eligibility Criteria for Obtaining a Bail Bond
Not every detainee is automatically eligible for a bail bond. First, a judge considers the nature of the crime. The chances of getting bail are high if it's a minor offense. For more severe crimes, it becomes a bit more complex.
The judge will also think about the accused's past. If they've always shown up for court dates or have strong community ties, these factors can work in their favor. But the judge might be hesitant if they've skipped court before or have a history of severe crimes.
Lastly, public safety is crucial. If letting the person out of jail might put others in danger, the judge will probably say no. The good news is that with a skilled bail bonds company on your side, they can sometimes help present your case in a more favorable light.
We are proud to serve the entire state of California and have clients of all backgrounds. We can secure your bail for you no matter what day of the week it is. Contact us today to learn more.
Types of Bail Bonds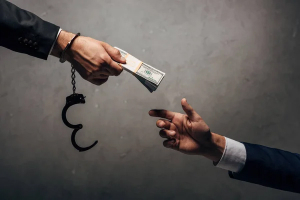 In the world of bail bonds, there's no one-size-fits-all. Different situations call for different types of bail bonds. Some have various wait guarantees. Let's dive into a few of the most common ones.
Cash Bail Bonds
Cash bail is straightforward. The court sets a bail amount, and someone pays the whole thing in cash. The money gets returned after the court case finishes, but if the person doesn't show up for court, the money's gone.
Federal Bail Bonds
When someone's charged with a federal crime, federal bail bonds come into play. They work similarly to other bonds but are specifically for federal cases. They often require more collateral because federal cases can be more serious.
Transfer Bail Bonds
Let's say someone from Bell gets charged in another state. That's where a transfer bail bond comes in. It allows a bail bonds company from Bell to post bail in another state. This process can be a bit more complicated, but it becomes smoother with the right bail bonds company.
What To Expect When Dealing With Bail Bonds in Bell
Navigating bail bonds can feel overwhelming. If you know what to expect, the process is more manageable.
Understanding is Key: The bail bonds process has many steps. Your bail bonds agent will help explain each one, ensuring you know what's happening at every turn.
Timeliness Matters: When you or a loved one is behind bars, time is of the essence. Promptly responding to your bail bonds agent and providing the necessary information can speed up the process.
Collateral Might be Needed: Sometimes, you might need to provide something of value as security. This could be property, a vehicle, or even jewelry.
Communication is Vital: Stay in touch with your bail bonds agent. If any issues arise, like changes in court dates, let them know right away.
Payments are Crucial: Just like any service, payment is a part of the process. Work with your agent to understand the costs and payment options.
Stay Calm: It's a challenging time, but remember, your bail bonds agent is there to help. Trust in the process and know that they have your best interests at heart.
In the end, while it's a journey with many steps, with the proper support, it becomes a journey you can manage.
It is normal to have questions about the process. Our experienced professionals are available to help you. You have the right to a strong defense. That defense is more robust out of jail.
We will use our connections throughout the justice system to help you get out of jail as quickly as possible. Give us a call today to schedule an appointment with a member of our team.
How To Pay For Bail Quickly in Bell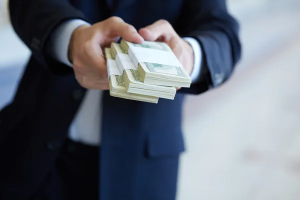 When it comes to bail, quicker is often better. The faster you can pay, the sooner your loved one can leave that cold cell. But how can you manage it? First, consider pooling resources. Families often come together in tough times, combining funds to pay the bail amount.
If pooling funds isn't enough, think about assets. Do you have property, vehicles, or valuable items? These can be used as collateral for a bail bond, meaning you might not have to pay the full amount upfront.
Finally, work closely with your bail bonds company. They often have flexible payment plans or financing options. This way, you can break down the cost into more manageable chunks. If you have questions about your payment plan, we have answers. Give us a call to learn more about the customizable options we have available.
How to Post Bail in Bell
Posting bail in Bell is a systematic process. To navigate it efficiently, understanding each step is vital.
Arraignment Details: After an arrest, there's an arraignment. The judge sets the bail amount based on the crime and other aspects.
Contact Bail Bonds: Once you know the bail amount, contact a trusted bail bonds company. They'll be your guide on this journey.
Paperwork Insights: The bail bonds company will walk you through all the necessary paperwork. This ensures clarity and transparency throughout the process.
Providing Details: This stage might require information about the person arrested, collateral, and any associated fees. Being prepared speeds things up.
Finalizing the Process: Freedom is on the horizon once the paperwork is complete and bail is posted. The defendant can then leave the confinement of jail.
Court Appearance is Crucial: The individual must show up for all court dates. Skipping can lead to dire repercussions and added costs.
Understanding the bail posting process makes it less daunting. With knowledge and the right bail bonds company, you can ensure a smoother experience for everyone involved.
Bell Police, Jail, and Courthouse Information
Bell Police Department:
Address: 6326 Pine Ave, Bell, CA 90201
Phone: (323) 585-1245
Bell Jail:
Address: 6326 Pine Ave, Bell, CA 90201
Phone: (323) 585-1245
Bell Courthouse, Various Courthouses Around Los Angeles County:
LA Superior Court: 501 W 1st St.
Phone: (213) 830-0800
Benefits of Choosing the Best Bell Bail Bond Agents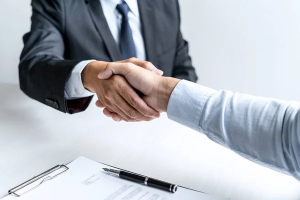 Selecting suitable bail bond agents can make a world of difference. They bring expertise and empathy to stressful situations.
Experience Matters: A seasoned bail bond agent knows the ins and outs of the process. This knowledge can often speed things up.
Supportive Approach: The best agents aren't just there for business. They care about your well-being and offer moral support during trying times.
Flexible Payment Plans: Top-notch agents understand that everyone's financial situation is different. They'll work with you to find a payment plan that fits.
Confidentiality is Key: Trustworthy agents prioritize your privacy. Your personal information is safe with them.
24/7 Availability: Emergencies don't have a timetable. The best bail bond agents are there for you, day or night.
Guidance Throughout: From start to finish, a reliable agent will be by your side, guiding you through every step.
With the right bail bond agents, what seems like an insurmountable challenge becomes a hurdle you can overcome.
Our Bell Bail Bonds Agents at CBB Bail Bonds Can Get You Out of Jail Fast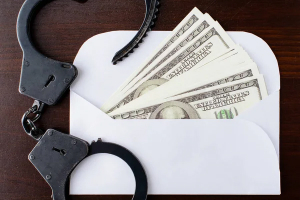 In life's most challenging moments, you need an ally. CBB Bail Bonds is more than just a company; we're your trusted partner in navigating the complexities of the bail bonds process in Bell. With our team's extensive experience and dedication to service, we've helped countless individuals regain their freedom.
Every second counts when someone's behind bars. That's why we're always ready to act. Our agents are trained to handle cases swiftly, ensuring you or your loved one can return home as quickly as possible. We pride ourselves on clear communication, helping you understand each step, and answering any questions you might have.
Your journey doesn't have to be traveled alone. With CBB Bail Bonds by your side, you have a steadfast supporter committed to ensuring a smooth process. If you or someone you know needs assistance, don't hesitate. Reach out to CBB Bail Bonds today, and let us help you find your way back to freedom.
FAQs About Bell Bail Bonds
Bail bonds can be a bit confusing, especially if it's your first time dealing with them. Here are a few common questions people often have.
What is the cost of a bail bond?
In Bell, the cost is typically 10% of the total bail amount. This is the fee for the bail bonds service.
How long does the bail bond process take?
It varies, but once the paperwork is done, it usually takes a few hours for the arrested person to be released.
What happens if the defendant fails to appear in court?
If they don't show up, the person who signed the bail bond might be responsible for the entire bail amount.
Can the bail amount be reduced?
Yes, a lawyer can request a bail reduction during the arraignment or a separate bail hearing.
Are there any restrictions or conditions for using a bail bond?
Often, the court sets conditions, like not leaving the state or avoiding certain people or places. The bail bonds company might have their own requirements as well.