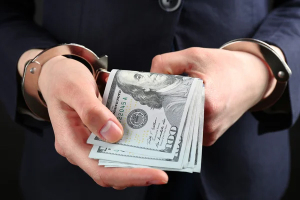 If you have been arrested, you are probably feeling stressed out. You may have a question about how to secure your release. Understanding bail bonds and their role in the justice system becomes crucial. CBB Bail Bonds specializes in providing fast, reliable, and confidential bail bonding services. Our team of experienced bail bond agents in Artesia, California, is ready to help you or your loved ones navigate the complex bail bonds process.
Our bail bondsmen would be happy to help you post bail. Our bail agents provide comprehensive bail bond services and can walk you through the bail process. If you want to get out of jail quickly, learn more about our service below. Then, contact our bail agents today to get out of jail fast. We are here to help you during your time of need.
Understanding the Artesia Bail Bonds Process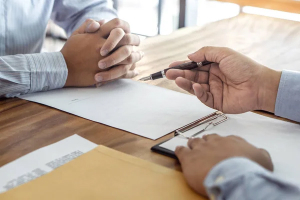 When a person is arrested in Artesia, they may be granted bail, which is a specified amount of money acting as insurance between the court and the person in jail (the defendant). The defendant has the option to pay the bail in cash, but many cannot do this, as the bail amount can be high. This is where bail bonds and bail bond agents come into play. A bail bond agent, or bondsman, will provide the bail money for the defendant, allowing them to get out of jail until their court date. This makes it easier for you to prepare a strong defense.
The way it works is that the bail bondsman charges a fee, typically 10% of the bail amount, which is non-refundable. After the defendant is released from jail, they must then show up for all court proceedings. They must also meet any conditions set by the bail agent. If the defendant does not show up in court, the bail agent must pay the entire amount.
Now you may be asking, what if the defendant skips town or fails to appear in court? This is where things get a bit risky for the bail bondsman. If the defendant doesn't show up, the bondsman can use the services of a bounty hunter. This individual will locate and bring the defendant back to court. Ultimately, the bail bonds process is a system that allows defendants to return to their lives while ensuring they adhere to the legal process.
If you are detained, our experts can provide you with advice. Then, our company can leverage our services to help you get out of jail quickly.
Types of Bail Bonds
There are different types of bail bonds to understand. Take a look at your options below. Then, talk to us today to find an option in your budget.
Cash Bail
Cash bail requires the full bail amount to be paid. This fee goes to the court or jail. This amount will be returned to the defendant when they've fulfilled their court obligations, but if they don't appear in court, the cash bail is forfeited. Then, a judge might issue an arrest warrant.
Surety Bonds
Surety bonds, also known as bail bonds, involve a contract with a bail bondsman. The bail bondsman guarantees the court that they will pay the full bail amount if the defendant fails to appear. In return, the defendant or their family pays a percentage of the bail as a fee to the bail bondsman.
Property Bonds
Property bonds use real property as collateral for the bail bond. The court places a lien on the home or land. The court can foreclose on the property if the defendant fails to appear in court. This is done to recover the bail amount.
Eligibility Criteria for Obtaining a Bail Bond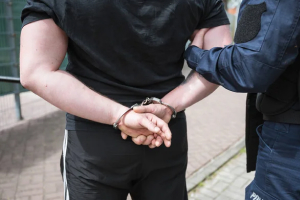 Many factors come into play when it comes to bail eligibility and the type of bail bonds you can use.
Factors Influencing Eligibility for Bail
The judge will consider a handful of factors before setting bail. A few factors include the seriousness of the crime, the defendant's past criminal history, and whether the defendant poses a flight risk. A defendant with a history of not appearing in court may not be eligible for bail.
Common Types of Crimes That May Be Eligible for Bail
Most non-violent crimes, such as theft or drug possession, are usually eligible for bail. More serious crimes, like murder or rape, may have a higher bail amount, or the defendant may not be granted bail at all.
Exceptions and Circumstances Affecting Bail Eligibility
Some exceptions and circumstances may affect a defendant's bail eligibility. For instance, the judge may deny bail if the defendant poses a danger to the public or if there's a risk they might flee.
The bail bonds process can be complex, but understanding the factors influencing bail, the types of crimes typically eligible for bail, and exceptions to bail eligibility can give you a clearer picture of what to expect.
Artesia Police, Jail, and Courthouse Information
The closest police department to Artesia is the Cerritos Sherriff's Department. It is located at 18135 Bloomfield Ave, Cerritos, CA 90703. You can contact them at (562) 860-0044. The nearest jail is located near the Sherriff station as well.
The Bellflower Courthouse, where the defendant's case will likely be heard, is located at 10025 East Flower Street, Bellflower, CA 90706. You can reach them at (562) 345-3300.
Skipping Bail and Consequences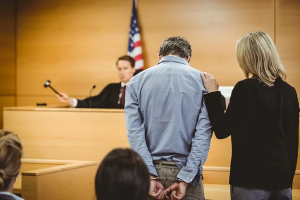 Skipping bail can have serious consequences. If we post bail on your behalf, you must make sure that you show up for your court date. Take a look at a few consequences for skipping your bail below.
Consequences of Failing To Appear in Court
Should a defendant not appear in court, they face the original charges and additional charges related to bail jumping. They also risk losing any collateral they've put up for the bond, and the total bond amount becomes due.
Steps Taken by the Bail Bondsman and Legal Authorities
When a defendant skips bail, the bail bondsman can employ a bounty hunter to locate the defendant and bring them back to court. Also, an arrest warrant is issued, and the defendant can be arrested.
If you want to avoid getting an arrest warrant issued, be sure to show up for your court date. We also recommend that you check in with us occasionally to ensure you avoid this situation.
Legal Repercussions for the Defendant
Legal repercussions for the defendant can include extended jail time and additional fines. The court may also deny bail for future offenses, keeping the defendant in custody until trial.
When it comes to bail bonds, it's crucial to understand what's at stake if you skip bail. Not only do you face serious legal repercussions, but you also jeopardize your relationship with your bail bondsman and your future eligibility for bail.
The Importance of Seeking Professional Assistance When Dealing With Bail Bonds
Navigating the bail bonds process can be a daunting task. This is why it's crucial to enlist the help of a professional bail bonds service like CBB Bail Bonds. Our experienced team understands the bail bonds process and can provide guidance and assistance every step of the way.
By working with a professional bail bonds service, you can avoid making mistakes that can jeopardize your case or your bail bond. At CBB Bail Bonds, we ensure that all paperwork is filled out correctly. This can help expedite your release from jail.
Moreover, seeking professional assistance means you have a knowledgeable advocate on your side. At CBB Bail Bonds, we're committed to helping our clients understand their rights and options. We work tirelessly to secure your prompt release from jail and help ensure you meet your court obligations.
Contact CBB Bail Bonds for Your Artesia Bail Bond Needs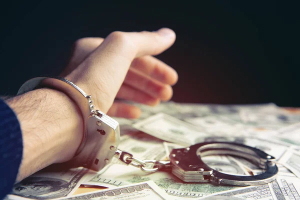 If you or a loved one has been arrested in Artesia, don't navigate the confusing bail bonds process alone. CBB Bail Bonds offers professional, reliable, and confidential bail bond services. Our competent team is here to guide you through the process and secure your release as quickly as possible.
We understand the urgency of getting you or your loved one out of jail. That's why our dedicated team is available 24/7 to provide support and assistance. Don't wait – contact CBB Bail Bonds today for all your Artesia bail bond needs. We're here to help you every step of the way.
FAQs About Artesia Bail Bonds
We would be happy to answer any questions that you have before we move forward. Some of the most common questions we get asked include:
How much does a bail bond cost?
In California, the cost of a bail bond is usually 10% of the total bail amount. This fee is non-refundable. If you have questions about affording this fee, it would be our pleasure to help you.
How long does it take to get released from jail with a bail bond?
The release process can take anywhere from a few hours to a full day, depending on the jail and the specifics of the case.
Can anyone obtain a bail bond in California?
Yes, anyone can obtain a bail bond, provided they're able to pay the bail bond fee and can provide collateral if needed.
Yes, a judge can deny bail if they think the defendant is a risk to the public or if the defendant is likely to flee. The judge will consider your previous criminal history when making this decision.
What happens if the defendant can't pay their bail or qualify for a bail bond?
If a defendant can't afford their bail or qualify for a bail bond, they will have to stay in jail pending trial or case resolution.
Can a bail bond be revoked in California?
Yes, a bail bond may be revoked if you break any terms of your release, such as failing to appear in court. Make sure you show up for your court date if we pay your bail.