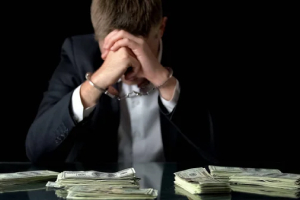 Do you need to know how to bail someone out of jail in California? Being arrested or having a loved one go through the experience can be frightening. Fortunately, you have rights throughout the process, and a licensed bail bondsman can help. Here's how.
How Bail Bonds Work in California
A judge can accept or deny bail depending on the defendant's criminal history, the severity of their alleged crime, and other important factors. But on what grounds can a judge deny bail? The most common reason is if the defendant has a previous criminal record of serious or violent offenses. The court may set bail very high or deny the entire bail amount altogether if the judge believes a defendant is unlikely to attend their future court appearances.
If a judge chooses to grant bail in California, this has to be paid to the court clerk before the defendant can get out of jail. Bailable felony offenses include nearly all crimes except for capital offenses, sex crimes against minors, and other grave offenses.
Regardless of what the defendant is charged with, courts are required by law to set bail fairly. If you feel this hasn't been done in your case or can't afford bail, you may request a bail hearing to ask the judge to lower bail.
Then, once all bail payments have been made and the bond amount is met, the defendant is temporarily released from jail on the assumption that they will meet all of the required bail conditions, including notifying the court of any phone number or address changes or arranging out of state or out of country travel.
Gathering Necessary Information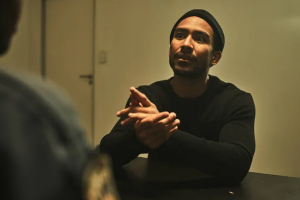 Next, you'll need to gather the information required for posting bail, including information to contact the jail facility and the inmate's personal details. Write this information down in a safe and secure place to get to quickly if needed.
Evaluating Available Bail Options
Navigating the bail system can be challenging, especially if you're trying to do it yourself from jail. If you are granted bail in California, there are a few different options that may be available to you:
Cash Bail
If you have the means to post cash bail, this is arguably the easiest and fastest way to get someone out of jail. Cash bail is usually 10% of the total bail amount, meaning that if the judge sets bail at $10,000, you will need to pay $1,000 upfront get someone out of jail using a cash bond.
Surety Bonds
If you can't afford the 10% cash bail, you may be able to work with a surety bond provider that will post bail for you and then collect the bail money later once the defendant makes all of their court dates and satisfies their legal obligations. Once the bail bond agent makes a bail deposit for someone, that person must attend their scheduled court appearances unless unusual circumstances make it necessary to reschedule.
Property Bonds
Property bail bonds are another way to post bail if you don't have the cash to meet the total bail amount. If you have property of value that can be used as collateral, you can offer this to a bail bondsman who will post bail for you in cash. It's important to note, though, that if the defendant fails to meet their particular court-ordered requirements, the property could be forfeited, or they could be sent back to jail.
Own Recognizance (OR) Release
On rare occasions, a criminal defendant may be eligible for their own recognizance release, which means they don't have to pay bail to get out of jail. They've proven to a judge that they're a reputable and trustworthy enough person that they aren't a flight risk and can be expected to make their court date.
For example, they may be able to negotiate with the judicial council and/or the arresting agency for an OR release in exchange for going on house arrest until their court appearance. Fortunately, most misdemeanor and infraction offenses like traffic tickets aren't included when the court assesses a defendant's history for bail.
Selecting a Bail Bondsman
Here are some simple tips for choosing the right bail bondsman:
Research Reputable Bail Bond Companies
Whether you've been arrested for a felony crime or a misdemeanor, you must ensure that the bail bondsmen you work with are licensed and reputable. Don't give anyone any bail money if you haven't verified they are a reputable bail bond company or the jail itself.
Make Sure You Understand the Terms and Conditions
You must also understand your bail schedule and the terms and conditions of the transaction before you finalize it. Ensure you know when you're supposed to appear in court and if you have to go to court-ordered counseling or check in with a probation officer while you are released.
After posting bail, whether via cash or property bond, you could lose your right to work and take care of your family while waiting for trial if you fail to meet any of your assigned obligations, so you must know what to do and when to do it.
Completing the Bail Bond Application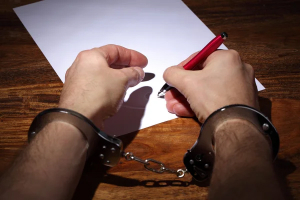 When you pay bail bonds, there are several steps to complete according to the Southern California penal code. These tips can help you through the process:
Provide accurate information. Make sure all of the information on your application is correct, including the bail amount, the jail information, and the name of your defense attorney if you are working with one. Unlike civil court, there's significantly more at stake when dealing with criminal charges, so you need to protect yourself at every opportunity.
Meet the requirements of the bail bondsman. Before signing on the dotted line, you must understand your rights and responsibilities and what the bond company requires of you. Know when you need to appear in court, who to talk to about your case, and where to go if you have questions so you're always aware of the situation.
Paying the Bail Bond Premium and Collateral
Here's how to pay the bail bond premium and when collateral comes into the picture:
Understand the Fees and Payment Options
Start by reviewing all of the options available to you to get an idea of what you're working with and the potential costs.
Arrange Collateral, If Necessary
If you can't come up with the entire bail amount first, don't stress out too much. It's very common, and most courts are familiar with working with defendants who can't able to satisfy their bail amounts after arrest. Property like your house, car, jewelry, or other valuables may be usable as collateral to guarantee your court appearances instead of cash.
Posting Bail and Securing the Release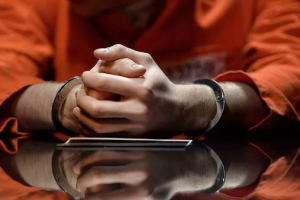 To post bail and secure the release of the defendant, you will:
Coordinating With the Bail Bondsman
The first step to getting you or your loved one out of jail if no one has posted cash bail is coordinating with an experienced bail bondsman and qualified criminal defense lawyers. These professionals can help guide you through the process of coming up with your bail amount, making your future court appearances, and other critical bail work that keeps you out of jail while you resolve your legal case.
Present the Necessary Documents to the Jail & Ensure the Release Process Is Completed
Next, you or the bail bondsman you choose will take the completed forms and pay the bail amount to the jail to secure the release of the defendant. Once the paperwork is done, which can take several hours or up to a day, the defendant is let go and can be picked up from the jail with their belongings.
Consequences of Failing To Appear After Bailing Out
Failure to appear after posting bail can have significant consequences for the defendant and the person who provided the bail.
Issuance of Bench Warrant: When a defendant fails to appear in court after posting bail, the court will typically issue a bench warrant for their arrest. A bench warrant authorizes law enforcement to arrest the individual on sight and return them to custody.
Loss of Bail Money or Collateral: If someone else posted bail on behalf of the defendant, they could lose the total amount of money they paid to secure the defendant's release.
Revocation of Bail and Detention: Once the defendant is apprehended, they may face additional penalties, and the court could decide to revoke their bail altogether. They would remain in custody until the trial concludes, eliminating the chance for release on bail for the duration of the case.
Compliance and Obligations After Release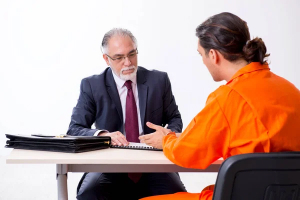 After the defendant is released, they must attend their court-ordered hearings and meet any other obligations set forth by the judge, such as counseling, drug and alcohol testing, or community service. These conditions vary between individual defendants and depend on the case details, such as the bail amount, whether a probation officer is assigned, etc.
Understanding the Consequences of Non-Compliance
If you fail to appear in court or neglect to meet your other bail obligations, you could be at risk of being re-arrested and incarcerated with no bail amount set at all and no ability to conduct business or live an everyday life until your trial. Non-compliance is a considerable risk with a minimal payoff, so it's best to avoid taking it, especially if it's avoidable.
Resolving the Bail Bond After the Case Is Closed
Once your case is closed, whoever paid for the bail should be able to get a complete refund. If this were you, the money would go back to you. If a bail bond agent pays you, the money will go back to them. If you are issued funds that should go to your bond agent, you are responsible for ensuring it gets there. If not, you'll be accountable for what's owed.
The Benefits of Seeking Professional Assistance When Dealing With California Bail Bonds
Working with experienced professionals is critical for the success of your case. If you can't bail yourself, you need a veteran bail bondsman and a criminal defense lawyer to help you overcome the charges against you and return to a normal life. Criminal defense attorneys explain the charges against you and give you advice on what to do, while bail bonds people make it possible to go home and get your things in order before you go to trial. Both are imperative for the best possible outcome.
Call CBB Bail Bonds for Bail Bonds Services in California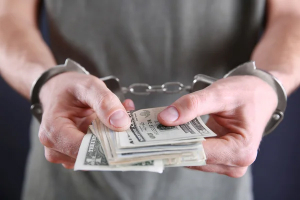 At CBB Bail Bonds, we know how alarming it can be to be arrested or to get a call that a loved one is in jail. We can help you get what you need to satisfy the bail amounts set forth by the court. Call us today!