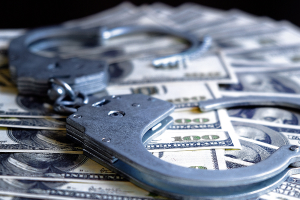 Anaheim, California, may be best known for Disneyland, but like any large city, it's no stranger to legal complications that may lead to an arrest. During these stressful times, CBB Bail Bonds is there to offer help. We understand how distressing and confusing it can be when you or a loved one is detained. Our compassionate team of Anaheim bail bonds agents is always ready to guide you through the legal process and ensure a speedy release from jail.
If you are looking for bail bonds in Anaheim, we are here to help you. As a trusted bail bonds company in the local area, our bail bondsmen are always available when you need us the most. Count on our bail bond services when you need a bail bond agent.
Learn more about how our bail bond company can help you below, and contact us to learn more!
Anaheim Bail Bonds Agents Can Get You Out of Jail Fast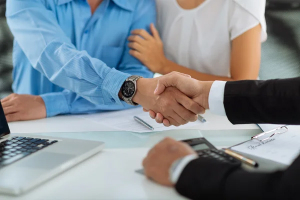 Our Anaheim bail bonds agents have extensive experience and are experts in the California legal system. They are dedicated to acting quickly and efficiently to secure your release. It's about speed and providing a comforting presence and understanding during such difficult times.
As one of the top bail bond agencies in the local area, we have worked hard to develop strong relationships within the justice system. If you or a loved one has been arrested, we can lean on those relationships to force your paperwork through the system more quickly and help you or your loved one get out of jail as quickly.
Anaheim Bail Bonds Process
Being arrested is a daunting experience, and the bail process can seem confusing. At CBB Bail Bonds, we strive to make this process as straightforward and swift as possible. Below is a more detailed look at the steps involved:
Arrest and Booking: The defendant will be transported to the Anaheim Detention Facility after an arrest in Anaheim. Here, law enforcement officers will conduct a booking process that involves recording the defendant's personal information, the alleged crime, taking fingerprints and photographs, and storing personal belongings.
Bail Setting: A bail amount will be set following the booking process. This amount is determined based on the severity of the alleged crime and the defendant's criminal history, using the bail schedule set by the court.
Contact CBB Bail Bonds: Once the bail is set, the defendant or their representative can contact us at CBB Bail Bonds. Our team is available 24/7, and we'll start the process as soon as we receive your call.
Paperwork and Payment: Our bail bonds agent will guide you through the paperwork, including details about the bail agreement's terms and conditions. We provide flexible payment options to help make the bail bond affordable.
Bail Bond Posting: After the paperwork is finalized and payment is made, our agent will post the bond at the Anaheim Detention Facility. This is the official legal process by which the defendant is released from jail, promising to attend all necessary court appearances.
Release from Jail: The jail will begin the release process once the bond is posted. This time can vary from a couple of hours to over a day, depending on the specific circumstances and how busy the jail is.
Court Appearances: After release, the defendant must attend all required court dates. Failure to do so can lead to additional legal complications, including forfeiture of the bail bond and re-arrest.
Remember, our team at CBB Bail Bonds is here to help you navigate these steps with as little stress as possible. We offer prompt, professional, and compassionate service to help secure a quick release from jail.
Types of Bail Bonds Available in Anaheim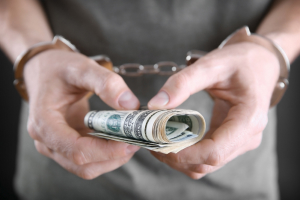 Nobody should have to spend any longer in jail than they have to, and the good news is that multiple types of bail bonds are available. A few types of bonds that you might use to get out of jail include:
Cash Bonds
Cash bonds require the full bail amount to be paid upfront. Due to the high cost, this can be difficult for many people, but the money will be returned (minus court fees) once the defendant appears in court as required.
Surety Bonds
A surety bond, the most common type, involves a bail bondsman who guarantees the court that the defendant will appear in court. If the person charged with the crime does not show up for court, the bondsman is responsible for the full bail amount. The person securing the bond typically pays a fee (usually 10% of the bail amount) to the bail bondsman.
Property Bonds
In a property bond, real estate owned by the defendant or someone on their behalf is used as collateral for the bond. If the defendant doesn't attend court, the court can initiate foreclosure proceedings on the property.
The Benefits of Using Anaheim Bail Bonds
At CBB Bail Bonds, we aim to be more than just a service provider. We strive to be your reliable companion throughout the often stressful legal process. Here are the key benefits you get when you choose us:
Affordability and Flexibility:

Flexible Payment Options: We understand that coming up with the full bail amount can be a financial burden. That's why we offer flexible payment plans that suit your budget.
Percentage of the Bail: With a bail bond, you're only required to pay a small percentage of the total bail amount. This eases the financial strain and makes the process more affordable.

Quick Release From Custody:

24/7 Availability: We're available round the clock to ensure you or your loved one spends the minimum time possible in custody.
Fast Bail Processing: Our experienced agents deeply understand the Anaheim legal system, which allows us to expedite the bail process and secure a quick release.

Expert Guidance Through the Legal Process:

Knowledgeable Staff: Our agents are trained to explain the process to you in simple terms, ensuring you fully understand the legal requirements and implications.
Confidential Service: We treat your case with the utmost discretion, ensuring your privacy is maintained throughout the process.
Post-Release Guidance: We also guide you on the post-release process, including court dates and compliance with court orders.
Choosing Anaheim Bail Bonds means choosing peace of mind. We will stand by your side throughout the entire process, ensuring a smooth and fast release from custody. You'll benefit from our expertise and efficiency and the compassionate and respectful service we're known for. In times of trouble, you can always rely on CBB Bail Bonds.
Anaheim Police Department, Jail, and Courthouse Information
You can find the Anaheim Police Department at 425 S Harbor Blvd, Anaheim, CA 92805. The Anaheim Detention Facility is located within the same complex.
The North Justice Center Courthouse handles Anaheim cases at 1275 N Berkeley Ave, Fullerton, CA 92832. If you have questions about where to go, contact our team.
Contact CBB Bail Bonds for Bail Bonds Services in Anaheim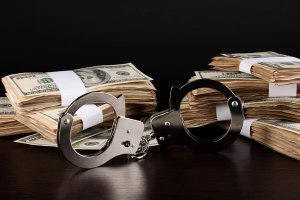 At CBB Bail Bonds, we're ready 24/7 to support and help you secure a fast release from custody. Remember, CBB Bail Bonds is here for you during these challenging times. We provide the caring, swift service you need to navigate the legal process and secure a fast release.
We firmly believe that everyone is innocent until proven guilty, and we think it will be easier for you to prepare the strongest possible defense if you are not in jail. If the court decides to grant you bail, we will work with you to help you post your bail as quickly as possible, allowing you to get out of jail, work with a defense attorney, and prepare a strong defense.
Contact us today to learn more about how we can help you.
Frequently Asked Questions About Anaheim Bail Bonds
We always take the time to answer your questions before we get started. Some of the most common questions people ask us include:
What happens if the defendant fails to appear in court?
A bench warrant is issued for arrest if a defendant misses a required court appearance. The full amount of the bond is due immediately. For a surety bond, the bail bondsman may hire a bounty hunter to locate and return the defendant to custody. You must ensure that you attend all of your court dates in Anaheim, CA.
Can a bail bond be revoked?
Yes, bail can be rescinded if the defendant violates the terms of their release. In such cases, the defendant is taken back into custody, and the bail amount is forfeited.
How long does the bail process take in Anaheim?
The length of the bail process can vary, but generally, once a bail bond is posted, release can usually occur within 2 to 10 hours, depending on the workload of the jail.
What if bail is not posted at the Anaheim City jail?
If bail is not posted, the defendant will remain in jail until their court date or until bail is posted. In some cases, the judge may release the defendant on their own recognizance, meaning without a need to post bail.
What are my other options besides using a bail bondsman?
Apart from using a bail bondsman, you could pay the full bail amount in cash, use a property bond if allowed, or be released on your own recognizance.
Once bail is posted, how long until the release occurs?
Once bail is posted, it can take anywhere from 2 to 10 hours for the release to occur. The exact timing depends on the jail and how busy they are.